The COVID-19 outbreak has turned everyday life on its head! While social distancing and self-isolation can be difficult, especially for seniors, community partnerships have emerged in an effort to help!
At Heart to Heart, we are pleased to announce that we have partnered with Glenburnie Grocery to provide grocery delivery to customers who need it!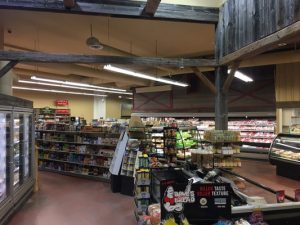 Here's what you need to know:
Call Heart to Heart at  613-767-0820, or Aggie's cell, 613-453-7668!  We cannot promise immediate service but will strive to get back to everyone in a timely manner.
We will work with you to coordinate a time for shopping and delivery that works for everyone. It is important that you are available by phone as the Glenburnie Grocery cashier will need to contact you once the order is rung in so you can pay for it by credit card. And besides, we don't want any ice cream or other frozen food melting on your doorstep!
e-mail your grocery "wish" list to aggie@h2hcare.ca. We call this a "wish" list because some of the items you want may be unavailable. We ask for your understanding, patience, and flexibility regarding brands, etc., at this time.
Fees for shopping and delivery will be worked out directly with Heart to Heart; it is our goal to make this service feasible and accessible for everyone.
Glenburnie Grocery is now open daily from 9am to 6pm. Keep these hours in mind when planning your shopping and delivery with us.
This is a difficult time for everyone but we are pleased to support a local business and its customers! If we all work together, we can get through this!